Hansa Stuffed Plush Animals: by Collection
---
At Hansa, we have a passion...
To create soft hand sculpted animals to give that warm feeling that kindles the emotions and forms that special relationship for the young and young at heart.

These Hansa Creations will not only be your best friend, but encourage you to learn more about Animals and their behavior, habitat and how to protect our environment which is their home.

Collecting these Creations will help to give a balanced recreational learning experience. There is still a great demand from parents, educators and children for produts other than digital devices that will enrich their imaginative potential.

Soft sculptured creations offer a theraputic warmth and kindness, satisfying the emotional needs.


International Shipping
Lifelike Stuffed Plush Animals from Hansa Creations
---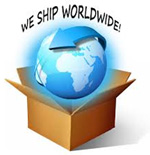 Attention customers in other countries, we are specialists at shipping our toys, including our Life Size animals,
out of the USA
. We regularly ship our animals to private collectors, corporate display designers, schools, theatre, television, and movie production companies, and even museums in countries throughout the world including
Canada, Australia, Europe, Asia,
and the
Middle East
. We are experts at dealing with customs and freight companies!
If you have questions about getting your Hansa animals out of the USA to your country, visit our
International Shipping Page
, call us direct at
+1 516.665.2730
, or send us an e-mail to
cs@HansaToyStore.com
.
Hansa Toys Product Reviews
by Verified Customers
Plush Stuffed Animal Props for TV, Movies and Theater
made by Hansa Toys
---
We offer handmade lifelike, life size, realistic, giant, large, big and small plush stuffed animals. They make wonderful keepsakes, as well as theatre props for stage and screen and can be seen in theaters around the world as well as on TV sets everywhere imaginable.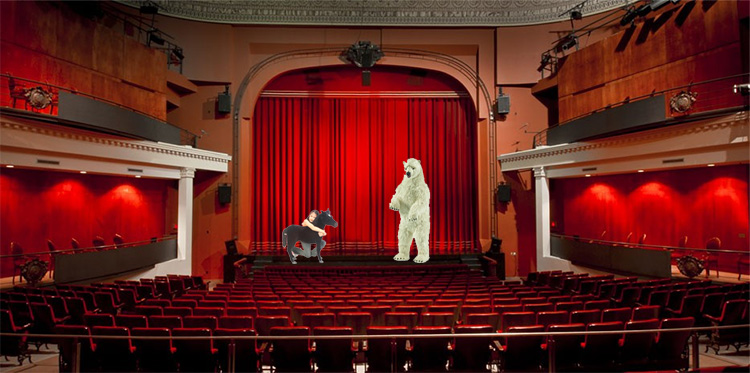 Hansa animals make great focal points for interior design and home staging, as well as non-taxidermy props for movies, television and commercials. Our plush stuffed animals are widely used in themed decor for corporate branding, parties, holiday events and even weddings!
Read more here...
Life Size Stuffed Animals
made by Hansa Toys
---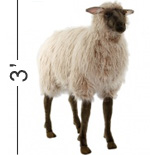 Our
Life Size collection
of plush animals are uniquely suited to create a "WOW" evoking reaction to all who see them. Real "head turners" that they are, our
lifelike stuffed animals
will continue to attract attention, and be the main topic of conversation for years to come. As
props
for
theater, television,
and
movie productions
, Hansa stuffed animals have no equal. Their realistic appearance will convince even the most
scrutinizing onlookers
.
If you have questions about any of our
Life Size plush animals
, from our loveable
Huskies
, to our cuddly (really?)
Polar Bears
, or even our
16' tall Giraffe
, call us toll free at
844-484-TOYS (8697)
or
+1 516.665.2730
, or send us an e-mail to
cs@HansaToyStore.com
. And, Yes! we can ship all of these wonderful animals to anywhere in the world!
Ride-On Stuffed Animals
made by Hansa Toys
---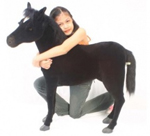 The animals in our
Ride-On collection
feature an internal structural metal frame. These life-size pieces have exceptionally strong, yet lightweight, frames that provide ride-on experiences for children of all ages (up to 150 pounds).
Animals with these structural metal frames are generally pose-able, as their heads can be turned - and arms, wings and legs raised - to simulate movement. Select Hansa animals have turning heads, which make them come alive. The articulated heads accent these animals and bring out their soulful eyes, giving them a realism that mirrors the animal in its natural habitat, and provide endless hours of joy.
Shop
Ride-On's
or call toll free
844-484-TOYS (8697)
or
+1 516.665.2730
for more information or assistance with your purchase.
Portraits in Nature: Realistic Stuffed Animals by Hansa Toys
---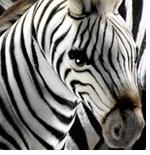 Welcome to the world of North America Hansa Toys, a unique collection of hand crafted, highly realistic, very cuddly plush toys representing animals from around the world. We are known and respected for our close-to-nature reproductions of the world's best loved animals. See how Hansa plush animals are
made
.
HansaToyStore carries the largest selection of Hansa stuffed animals available anywhere - the complete line including our
Gift Size
,
Life Size
, and
Ride-On
collections! Only here can you find every Hansa plush animal, from the tiny Tarsier to the life size Giant Wooly Mammoth! Read about us
here
.
Outstanding Customer Service
provided by HansaToyStore
---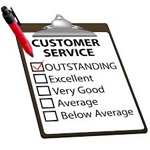 We work continuously to make sure that every one of our customers has the best possible shopping experience. From helping to select the perfect gift for someone to finding the piece that's just right for your own collection, we'll work with you on the phone, on-line, or via e-mail.
Are you considering using Hansa plush animals as props in a theater production, or on a television or movie set? Call us to make sure that the plush animals you are considering are right for the job. Need your order delivered
FAST
? In many cases, we can deliver your order on the SAME DAY or you can pick it up at one of our warehouses in FL or NY!
If you need your order
gift wrapped
, and sent directly to your recipient, or if you absolutely must have it
Today
, we'll make it work! Call us toll free at
844-484-TOYS (8697)
or
+1 516.665.2730
, or send us an e-mail to
cs@HansaToyStore.com
.
What Our Customers Are Saying
about our legendary customer service
---
Hansa makes the most beautiful stuffed animals! Their attention to detail, level of realism, and beautiful craftsmanship is always above and beyond! We absolutely love their products!

Ashley Callaway
Ellicott City, MD
10/22/2023
Hansa is an amazing store! I always love purchasing from this company. They always ship items quickly and everything arrives in perfect condition. All of the animals I have purchased look real and have amazing craftsmanship!

Ashley C
Ellicott City, MD
09/27/2023
Hansa toy store always does a wonderful job and also stands out for their very realistic stuffed animals

Cassidy Irvin
Oakland Tennessee, TN
08/01/2023
Love Hansa! Communication is great;

Jodi
Newville, PA
06/10/2023
Read more reviews
from our customers
Hansa Toys Product Safety
Safety Matters
---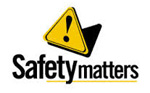 All Hansa animals are handcrafted using only new materials and comply with International safety standards EN71, ASTMF 96386, AS1647, BS5665.
The Recommended age for Hansa animals is 3 years and up to comply with ASTM93 safety standards.
---

We invite you to explore our extraordinary collection of unique, handcrafted, luxuriously soft, cuddly, and interactive plush animals. The HANSA brand is internationally recognized for our "true to life" reproductions of the world's best-loved animals, created by the legendary, skilled artisans in our socially and environmentally responsible HANSA Studio.

HANSA CREATIONS takes great pride in each enchanting work of soft sculpture art, carefully designed to educate, fascinate, captivate and inspire creative play for collectors of all ages. It is HANSA's uncompromising integrity in design and quality standards that has charmed collectors for generations and continues to mesmerize new collectors of all ages.

We invite you to take a closer look at our collections. You too will then be asking.. Is it Real.. Or is it HANSA.