How Hansa Stuffed Animals are Made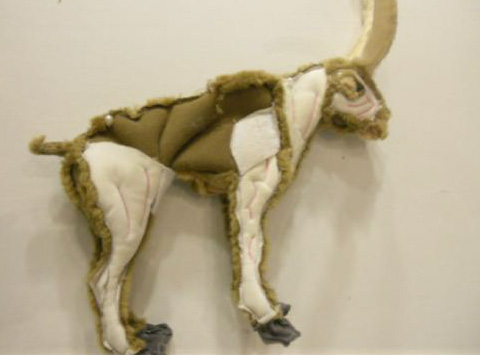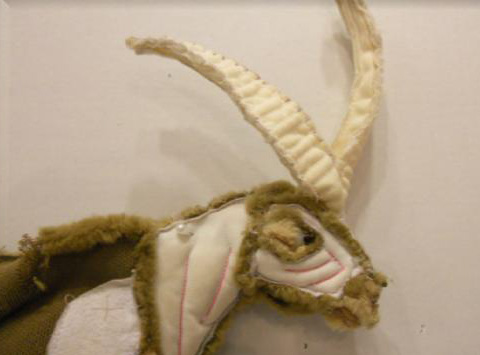 Above: Animal Pattern sewn inside out, resulting in the minimization of seams. Internal stitching method creates effects like muscle tone and features unique to each creature.

Below: Finished Animal; notice defined musculature and ridges on the anthers. The shading definition is airbrushed detailing.
>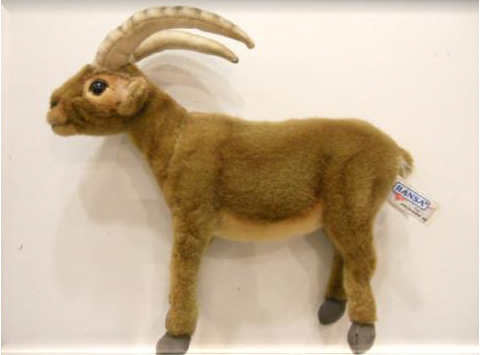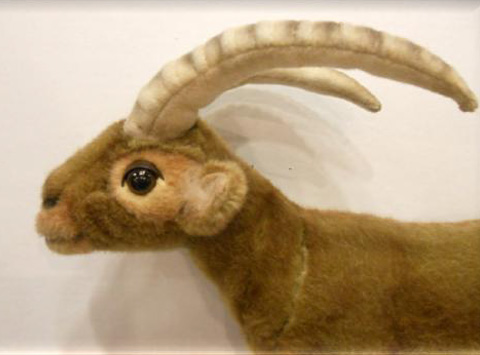 Hansa Toys stands apart from the competition because of the quality and pin point accuracy of specific animal characteristics that are used in each production.
Artists create each Hansa animal from portraits of the creature in its natural habitat.
Most fabrics are custom designed and exclusively manufactured to HANSA'S exacting specifications.
The animals coats are meticulously hand-cut and trimmed, never stamped out by machine.
The animals are sewn inside out, resulting in the minimization of seams. This development of an exceptional internal stitching method allows the Hansa artisans create effects like muscle tone and features unique to each creature.
On average, there are 42 separate pieces required to make each animal. (Some animals have as many as 240 different parts!)
The subtle coloring on the animals is hand painted or airbrushed by specially trained Hansa artisans.
Each animal is hand finished with loving detail to give them the life like look yet sweet face and cuddly feel that is unmistakably HANSA.
All animals are made with custom designed all man-made plush material made from high pile 100% Modacrylic fiber Kanecaron Brand with backing material of polyster 150/48F