Stuffed Animal Props for Television, Movie, and Theatre Productions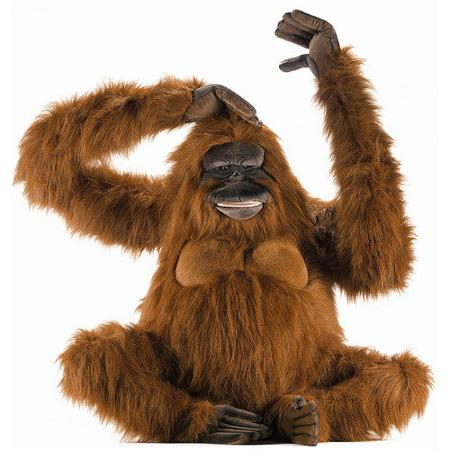 Our plush animals are well-known in the entertainment industry for their realistic and lifelike appearance. Our lifesize animals are often used as props in film and on stage because of their convincing appearance to both the casual viewer as well as the most scrutinizing individual.

Productions including "Glee", "Chicago Fire", "Gotham", "Jimmy Kimmel", "Saturday Night Live", "Hemlock Grove", "The Break with Michelle Wolf", "The Tonight Show", and "Nashville", to name just a few, have used our lifesize horses, giraffes, timber wolves, monkeys, and other animals on their sets.

Hansa is also the "go to" company for photographers throughout the world. The lifelike and realistic nature of our stuffed animals make them the perfect props for Portraiture and Still Life work.

If you need props for your production or photo shoot, HansaToyStore is the place to find them! We offer stuffed animal prop rentals for any period of time, and happily work with your set decorators to make sure that just the right animals are used and arrive in excellent condition and on time.

Need it Fast?
If you need your props fast, no worries. We can accommodate virtually any delivery requirement. We can often deliver SAME DAY or NEXT DAY when necessary.